WELCOME TO THE OFFICIAL WEBSITE OF THE ELDERS
Here you can listen to music, watch video, purchase merchandise, see tour schedule, read song lyrics & album reviews, look at pictures, and more!  
Stephen Phillips January 4, 1960 - September 29, 2020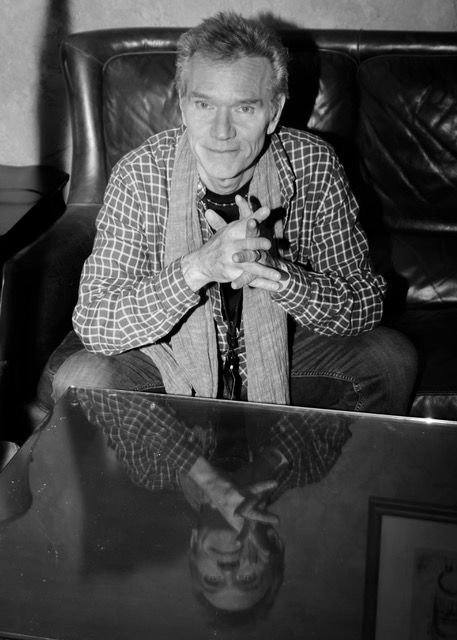 Tribute to Steve Phillips released November 21, 2020
  It was right about this time in 1998, when Norm Dahlor and Brent Hoad approached their musical friend, Steve Phillips, and asked him if he'd be interested in putting an Irish folk rock band together.  He said yes.  So the rehearsals and songwriting — The Elders began. 
Soon after, Ian Byrne was added into the mix and the rest..... is history 
  Over the years, the band's lineup has changed a bit, but the unique songwriting, live shows & the connection with fans around the world has placed The Elders into the hearts of many. 
  During the 22 years of touring and sharing songs and stories, The Elders have created a circle of friends that hold tight as family. Many nights were shared at festivals, clubs, late night sessions and closing hotel bars down. A bond was created that can't be broken. 
   This project was spearheaded by a dear friend of The Elders, guitarist & singer Trevor Lewington of the great Canadian band, Enter the Haggis.  He brought our music community together and created a beautiful piece of art for our brother, Steve Phillips. 
   We believe Steve would appreciate, beyond words, the act of friendship displayed here. We know he would love the video and the way the song was mixed too!  We hope you will enjoy this special gift tribute video with optional mp3 download. 
  With love - from Becky & family, The Elders, Enter the Haggis, We Banjo 3, Gaelic Storm, The Young Dubliners, Searson, & The High Kings. 
"Right With the World" by Brent Hoad & Steve Phillips 
Instruments:
David Howley: acoustic guitar 
Martin Howley: mandolin 
Fergal Scahill: fiddle 
Craig Downie and Peter Purvis: bagpipes 
Trevor Lewington and Bob Boulding: electric guitar 
Mark Abraham: Bass 
Erin Searson: Piano 
Bruce McCarthy: Drums 
Vocals: 
David Howley 
Brian Dunphy 
Padráig Murphy 
Keith Roberts 
Darren Holden 
Trevor Lewington 
Bren Holmes 
James Campbell 
Brian Buchanan 
Erin Searson 
Video Edited by:  Rose Baldino
Audio Mixed by:  Bruce McCarthy at The Beat Farm, Toronto 
Audio Mastered by:  Peter Letros at Wreckhouse Mastering, Toronto 
Thank you to everyone involved in the making of this song and video. Please enjoy and please take care!
Free mp3 Download of "Right with the World" Tribute
Right with The World
The Elders
ELDERS LATEST ALBUM "TRUE"